SweetTree Discover Our Blog
,
Looking at care in a different way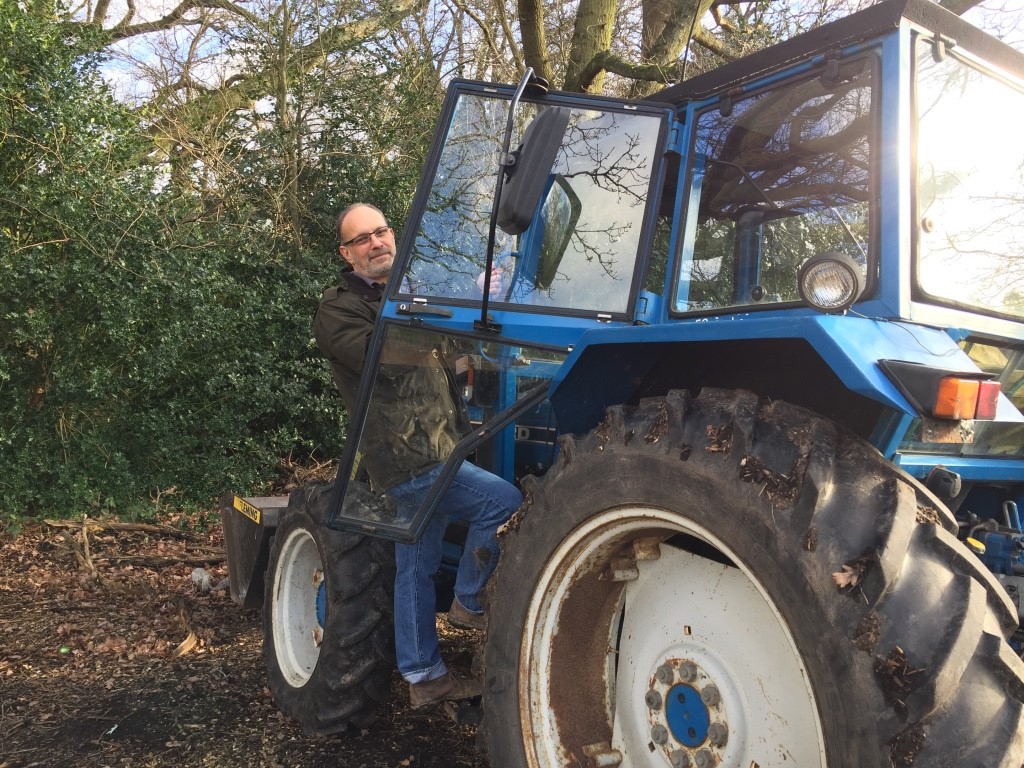 SweetTree Home Care Services celebrates our 20th anniversary this year, but we're certainly not looking back or patting ourselves on the back.  
Our founding principle was to change the definition of what high-quality home care looks like and we continue to innovate to help each individual to achieve their potential. 
Using technology to help individuals
Technology is one way we're leading the way in supporting people to stay in their own homes. Throughout the past 20 years we have frequently been called on to assist individuals living in the community following a fall at home; often with serious consequences. While we have always been extremely proactive in helping clients to recuperate after an experience like this, there has always been a feeling with in SweetTree that we would like to do something to prevent the fall ever happening.   
Taking on the challenge to reduce falls in the community the SweetTree team established SweetTree Connect which is an IOT (internet of things) based solution to help people remain safe and independent at home. After several years of development, our SweetTree Connect system is now being piloted by SweetTree Home Care Service's clients. The technology is complex, but it provides a simple solution when people are particularly vulnerable to falling at night or when getting out of a chair during the day. 
SweetTree Connect uses bed and chair based sensors to automatically switch on a light in the room when someone gets out of bed. This both creates an enhanced sense of alertness and assists people to navigate to the toilet or where ever they are going with a hugely reduced risk of falling. Importantly, the system also sends an alert to a carer, whether in the next room or halfway around the world, to ensure that any assistance required can be provided or a call can be prompted to make sure that everything is OK. For anyone at high risk of falling, or anxious about the risk, it aims to provide practical help and peace of mind. 
SweetTree Fields Farm
Another significant SweetTree innovation is our pioneering SweetTree Fields Farm. Our 15-acre care farm in Mill Hill helps clients with learning disabilities and brain injuries to learn new skills and lead more healthy and independent lives. 
Our varied programme provides activities ranging from animal husbandry to horticulture, cooking to crafts to help individuals achieve their goals. 
The care farming programme begins with a bespoke Personal Development Plan for our co-farmers to help them learn valuable vocational skills, which could lead to employment or volunteering opportunities, in a structured way. You can find out more and see our video about life on the farm here.
This outcome monitoring focus is something we are gradually implementing across the board to help clients achieve personal goals. Setting a clear plan with agreed goals, helps to ensure that our support workers are able organise directed and meaningful activities which enhances the lives of those we support while working towards the individual's desired outcomes.   
At the moment we are building a programme for one young man who loves tractors and machinery, which starts with learning how to clean and maintain our tractor and how it is used on the farm. The programme includes health and safety, using tools, and pre-use checks, with the ultimate goal of being able to drive the vehicle. You can see Barry Sweetbaum pictured with the tractor.
20th anniversary Art Competition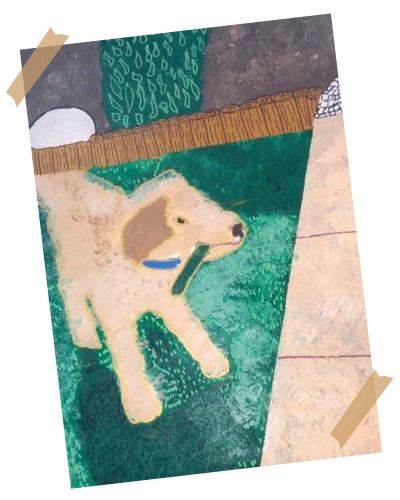 We're also supporting clients to take part in engaging and creative activities through our 20th anniversary Art Competition – a new initiative for SweetTree. 
We've invited clients, their families and our own team members to express themselves and submit their entries – whether paintings, sketches, sculptures or crafts – with a focus on 'Positivity'. We're planning an exhibition of their work and, of course, prizes! 
Other innovations at SweetTree
Of course at SweetTree we have always adopted an innovative approach to care. During the pandemic we created a Covid Safe first responder service to ensure that we could support clients with Covid in the safest and most quality assured way. SweetTree was also the first domiciliary care company to establish its own Training Academy as well as one of the first to establish a minimum visit time to ensure that clients will always get the time and attention they require. 
SweetTree's efforts to deliver the highest quality and most innovative care possible has not gone un-noticed. SweetTree has been rated as Outstanding twice by CQC (the industry regulator) as well as being voted one of the 100 Best Company's to Work for in the UK 3 times.  We have consistently been awarded Investor's In People Gold Status have received many industry awards for the quality of services we provide. 
As we enter our third decade of providing home care for the elderly, people with dementia, learning disabilities and life-limiting conditions, we will remain at the forefront of innovation which truly focuses on the providing those we support with the highest quality of care and support, leading to a happy and fulfilled life.