SweetTree Discover Our Blog
,
The Best Home Care Options When Living With Dementia
Dementia is a condition that affects millions of people worldwide. It is a term used to describe a range of symptoms associated with a decline in cognitive abilities, including memory loss, impaired thinking, and difficulty communicating. Finding the right home care for people with dementia can be challenging, but there are several types that can be beneficial. In this blog, we will explore the best types of care for people living with dementia.
SweetTree Home Care Services: Dementia Care
In 2002, Barry Sweetbaum decided to start his journey to contribute to the future of care in London by founding SweetTree Home Care Services. His mission? To achieve the highest quality of life possible for all clients and support workers. Twenty-one years later, the team has grown to a total of over 400 people, but the mission remains the same. Rated 'Outstanding' in two occasions by the CQC, the company has become one of the leading providers of home care services in the UK, known for its high-quality care and dedication to its clients.
Their specialist care for dementia has enabled hundreds of people to lead their lives at home independently. Made up of highly qualified experts in the field, their team provides a premium service for people living with dementia and their families across London. Here are some of the options at the client's disposal:
Person-Centred Care
Person-centred care is an approach that focuses on the individual's needs, preferences, and abilities. This approach recognises that each person with dementia is unique and has their own set of strengths and limitations. Person-centred care involves understanding the person's history, interests, and relationships and incorporating these into their care plan. It also involves involving the person with dementia in decisions about their care, such as what they eat, when they go to bed, and what activities they participate in. At SweetTree, we provide a person-centred approach to each of our clients.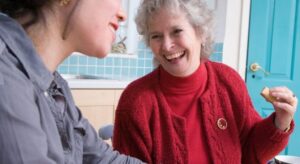 Home-Based Care
Home-based care has many benefits for people living with dementia. This type of care involves providing support to the person in their own home, and it is the one SweetTree specialises in. Home-based care can help to reduce stress and anxiety for the person with dementia by allowing them to remain in a familiar environment. Home-based care can also involve providing support to family members or other caregivers who may need assistance in caring for the person with dementia.
Respite Care
Respite care is a type of care that provides temporary relief for caregivers. It involves providing care to the person with dementia for a short period, such as a few hours or a few days, to allow the primary caregiver to take a break. Respite care can help to reduce stress and burnout for caregivers, which can improve their ability to provide care over the long term.
Live-In Care
One of the primary benefits of live-in care is that the caregiver is able to provide 24/7 support for the person with dementia. This can be especially beneficial for individuals who require more intensive care, such as those with advanced dementia or other complex medical needs. With live-in care, the person with dementia is able to remain in their own home and maintain a sense of familiarity and independence. Additionally, live-in care provides family members with the peace of mind of knowing that their loved one is receiving personalised care on an ongoing basis.
Palliative Care
Palliative care is a type of care that focuses on improving the quality of life for people with serious illnesses, including dementia. Palliative care can involve managing pain and other symptoms, providing emotional and spiritual support, and helping to improve communication and decision-making. Palliative care can be provided in a variety of settings, including hospitals, hospices, and in the person's home.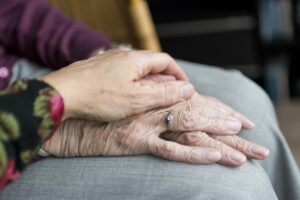 In conclusion, caring for people living with dementia requires a multifaceted approach that takes into account the individual's unique needs and preferences. Person-centered care, home-based care, respite care, live-in care, and palliative care can all be beneficial for people with dementia and their caregivers. By working together to provide comprehensive care, we can help to improve the quality of life for people with dementia and their families.