SweetTree Discover Our Blog
,
Care Jobs in London: How to Start your Career with no Experience
Working in the care sector is one of the most rewarding career choices. However, getting started can be a bit challenging and confusing, and many questions might come up. Where can you start looking? Do you need experience? And if so, how do you get it in the first place? To make it all a bit easier, at SweetTree we have designed a training program for people looking for care jobs in London with no experience. If this sounds like you, keep reading to know more!
About SweetTree Home Care Services
Our journey began in 2002 at our Swiss Cottage office supporting general home care needs in London. We believe that care goes beyond meeting someone's basic needs; for us, it means creating genuine relationships based on respect and dignity. Over twenty years later, we have a team of over 460 people and continue to work for our mission: to achieve the highest quality of life possible for all the members of the SweetTree family.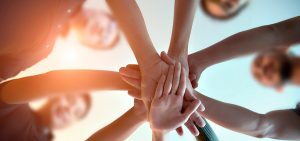 So, why make the move to SweetTree? Here are only a few reasons:
If you like it so far but don't have the experience to enroll straight away, then the ASPIRE programme is for you!
ASPIRE: A Training Programme for Candidates with no Care Experience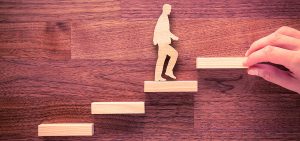 ASPIRE is an intensive programme that provides those with limited or no experience with the most essential skills to pursue a career in care. After the 4-day interactive training, the candidates are ready to progress to SweetTree's induction. This programme is fully paid and run by a dedicated team of professionals. Opening a pathway into the care sector, his revolutionary method has granted us a nomination for the Training & Development Expertise in this year's Home Care Awards.
Why Become a Support Worker?
There are many reasons to become a support worker. The main one is, of course, the satisfaction that comes from creating meaningful human connections and from making an immediate positive impact in someone's life. However, the benefits don't end here. If you join SweetTree, you'll be part of something bigger, with specialised support for you and a dedicated team to help you out.
Support work is a brilliant pathway into the healthcare sector, and it's a platform for many growth opportunities. We think our employee reviews speak for themselves!
I have worked with Sweettree for 5 years, I have had an amazing journey to start with. I started as a support worker and with loads of room to progress, I gained the right skills and experience to be an assistant manager.
The team is great and very supportive! The company overall provides an outstanding service for all their clients across services.
Halima
I trained as a support worker a few years ago now and joined the Sweettree family and have had the most rewarding experience in as far as a company that really cares for its clients and staff members are concerned. They have an excellent training programme even for those who are new into the field of care making for a happy and confident workforce and in turn clients who turn to their services when needed. I would really recommend Sweettree when it comes to choosing a company to care for loved ones.
Gail
Care Jobs in London
If you've made it this far, the next steps are to find out about our vacancies and send us your application!
We hope you have enjoyed reading about SweetTree and the ASPIRE program. If you want to keep looking, you can sign up to our job alerts until you find something that suits you.
Don't forget to follow us on Instagram, Twitter or LinkedIn to be informed!