SweetTree Discover Our Blog
,
Palliative Care for Cancer: Education Day at Royal Marsden Hospital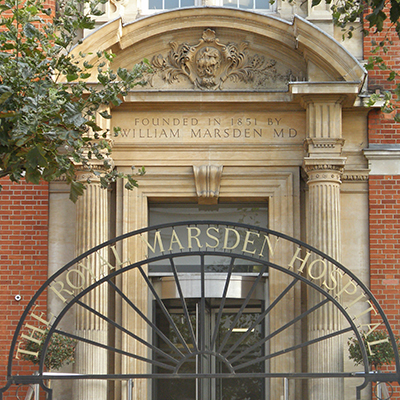 Polly Landsberg, our Palliative Care Manager, attended an excellent education forum on 23rd March, highlighting The Royal Marsden's role in caring for people who have been diagnosed with blood, head or neck cancer. The exciting research, knowledge gained and ongoing groundbreaking discovery of more genetic links to some of these cancers is underpinning new successful treatments. Every year, cancer treatments are improving the quality and length of life for tens of thousands of people in the UK.
The Royal Marsden Hospital
The Royal Marsden hospital treats approximately 42,000 patients per year and is one of the UK's most significant leaders in research to prevent and treat cancers. They are located in Chelsea and Sutton, and have received an outstanding rating from the Care Quality Commission. They perform 250 stem cell transplants a year to treat blood cancers and are successfully using immunotherapy to target certain cancers more effectively.
The Marsden has a state-of-the-art private investigation and treatment outpatients centre in Cavendish Square, with 54 leading cancer specialists. They have a fast-track GP referral service, so you can be seen very quickly and have many results on the same day. On top of that, the Royal Marsden delivers an exceptional GP training service for both the most common cancers and harder to diagnose cancers.
Palliative Care at SweetTree Home Care Services
At SweetTree, we specialise in advocating for you, our client, and signposting you to the right people and services once you are home. We have strong professional relationships with a wide group of allied health professionals who can advise and support our clients whilst receiving SweetTree's support.
We understand that caring for someone at this stage of life can be both practically and emotionally challenging. Championing respect and dignity is our absolute priority and, to reflect this, we have a dedicated palliative support service for our clients as well as for their loved ones. This specialised service is designed to support all involved through the different stages of the palliative journey, focusing primarily on the client, as well as families, other care teams or hospices. This promise ensures that we maintain the very highest quality of care during this important time.
Our Palliative Care Manager, Polly Landsberg
As a Palliative care manager at SweetTree, I feel passionate about clients receiving fast and effective diagnosis, treatment and support so that they can continue to have a quality to their lives whilst undergoing treatments. Understanding the positive benefits of receiving support during treatments or when treatments have finished allows you to decide on the priorities in your life- adding quality to your living day to day.
My role is to get to know each of my client's needs and wishes and life priorities so that we can work in a partnership to provide care and support in a very flexible but person-centred way. With your consent, we can take the stress out of contacting various professionals, GPs and hospitals.
 Caring for clients who are being supported and treated by such centres of excellence as The Royal Marsden, means that we can offer seamless care to our clients by communicating with the treatment centres and the GP. We can help support the person at home but being a partner in the joined up care the client receives in the community. 
Attending educational days such as this enriches our knowledge of the strong links that are forged between the hospital and the GP so that the GPs can get rapid access to the Royal Marsden when needing to know about their patients. The provision of these educational days for professionals in the community can only enrich better joined up working from primary to the tertiary care sector 
It is so important for you to be able to discuss a pathway forward before you are ready to go home from a hospital stay. This can prevent you feeling overwhelmed with the burden of trying to recuperate and cope whilst you may still be feeling unwell or undergoing treatments.
Caring and Highly Trained Support Staff
Additionally, we have a diverse and skilled support worker workforce willing to develop unique relationships with each client. Our careful selection process and specialised training aims to retain the best talent in the industry to ensure high quality care at all stages.
If you want to earn more about our support services you can find out more on SweetTree's website or contact us on 020 7644 9522.