SweetTree Discover Our Blog
,
Things to Consider When Looking for Brain Injury Care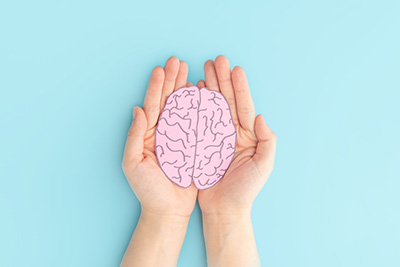 When a loved one suffers a brain injury, finding the right care and support becomes a top priority. Brain injuries can have long-lasting effects on an individual's physical, cognitive, and emotional well-being. Finding specialised care tailored to their unique needs is unavoidable in such complex cases. Let's look at the various important factors you must consider when looking for brain injury care to help you make informed decisions during this challenging time.
5 Common Problems Faced by Patients and Families Looking for Home Care Providers in London
Choosing the right home care for brain injury sufferers can be a daunting task for both patients and their families. We acknowledge the numerous challenges that may arise during the selection process and have taken measures to address them within our care solutions. Let us shed light on a few of these challenges:
Limited Availability of Providers: One of the primary challenges is the limited availability of home care providers in certain areas of London. We understand the demand for quality care often exceeds the supply, making it vital for families to plan ahead. This can result in longer wait times and a more limited selection of providers, making it crucial to start the search for a home care provider as soon as possible. Rest assured, we make it a priority to offer comprehensive care, accommodating the unique needs of each individual.
Difficulty Assessing Quality of Care: Determining the quality of care offered by home carers can be a complex task. We empathise with families seeking assurance and peace of mind regarding the care their loved ones will receive. For instance, we operate with a proven track record of excellence. We encourage families to explore our testimonials, speak with our staff, and witness firsthand our commitment to providing exceptional care.
Catering to Specialised Care Needs: Patients with specific medical conditions or specialised care needs may face challenges finding home care providers in London that can adequately address their requirements. Some providers may have limitations in offering specialised care services, resulting in a narrower range of options for patients with unique needs. Our expertise allows us to offer specialised care options that are tailored to meet the unique challenges faced by our clients.
Financial Constraints and Cost of Care: We recognise that the cost of care is a significant concern for families seeking brain injury care. Rest assured, our home care services aim to provide exceptional care while being mindful of financial constraints. We work closely with families to explore various payment options, including government programs, insurance coverage, and financial assistance, to alleviate any financial burden.
Personalised Care and Compatibility: Establishing a good rapport and finding a caregiver who is compatible with your needs and preferences is yet another significant challenge that rarely gets talked about. Effective communication between caregivers and those in need of care is fundamental to providing exceptional care at home.
It is possible that you may find it challenging to find a caregiver who speaks your preferred language or shares similar cultural values and beliefs. Therefore, it becomes essential to communicate your specific requirements during the selection process to increase the chances of finding a compatible caregiver.
7 Things to Consider When Looking for Brain Injury Care
You can enhance the recovery journey for your loved one by seeking providers with experience in brain injury management, tailoring care plans to individual needs, embracing a multidisciplinary approach, and ensuring a supportive setting. Let's discuss more.
Expertise and Specialisation
When seeking brain injury care, it is crucial to find providers with expertise and specialisation in treating and managing such conditions. SweetTree boasts a team of professionals experienced in managing and treating brain injuries and we offer spesialised care.
Comprehensive Assessment and Individualised Care
Each brain injury is unique, and we recognise the importance of tailoring care plans accordingly. We conduct comprehensive assessments to gain a deep understanding of the specific needs and challenges faced by each client. With this knowledge, we create individualised care plans that address the physical, cognitive, and emotional aspects of recovery.
Collaborative and Multidisciplinary Approach
Brain injury care often requires involving a team of healthcare professionals working together to provide holistic care. We adopt a collaborative approach to brain injury care, with a team of experts from various disciplines working together. We have neurologists, neuropsychologists, physiotherapists, and occupational therapists who collectively provide holistic care that addresses the diverse needs of our clients.
Supportive Environment and Resources
Recovery from a brain injury requires a supportive and conducive environment. We prioritise the safety and comfort of our clients. Our team are equipped with specialised equipment necessary for rehabilitation, ensuring a safe and conducive environment for recovery.
Rehabilitation Programs
You must focus on thoroughly evaluating the rehabilitation programs offered by the care provider. We offer a range of rehabilitation programs that encompass various therapies, including physiotherapy, speech therapy, occupational therapy, and cognitive rehabilitation. These programs target the different aspects of recovery, helping our clients regain their motor skills, speech and language abilities, cognitive functions, and emotional well-being.
Continuity of Care
We ensure continuity of care throughout the recovery process. We provide transitional care plans, and recommendations for ongoing therapy or support to ensure that our clients receive consistent and comprehensive care.
Embracing Our Reputation
At SweetTree, we are proud of our reputation as a leading provider of brain injury care. Families can have confidence in our commitment to excellence and our dedication to providing the best possible care to our clients. We value the trust families place in us and are fully dedicated to surpassing their expectations.
Finding the right brain injury care requires careful consideration of several factors. Remember to involve the individual in decision-making processes and advocate for their needs throughout the care process. With proper care and support, individuals with brain injuries can regain their independence as well as stand a chance at improving the quality of their lives as before.