SweetTree Latest News From Sweet Tree
,
SweetTree Fields Care Farm has given John a new lease of life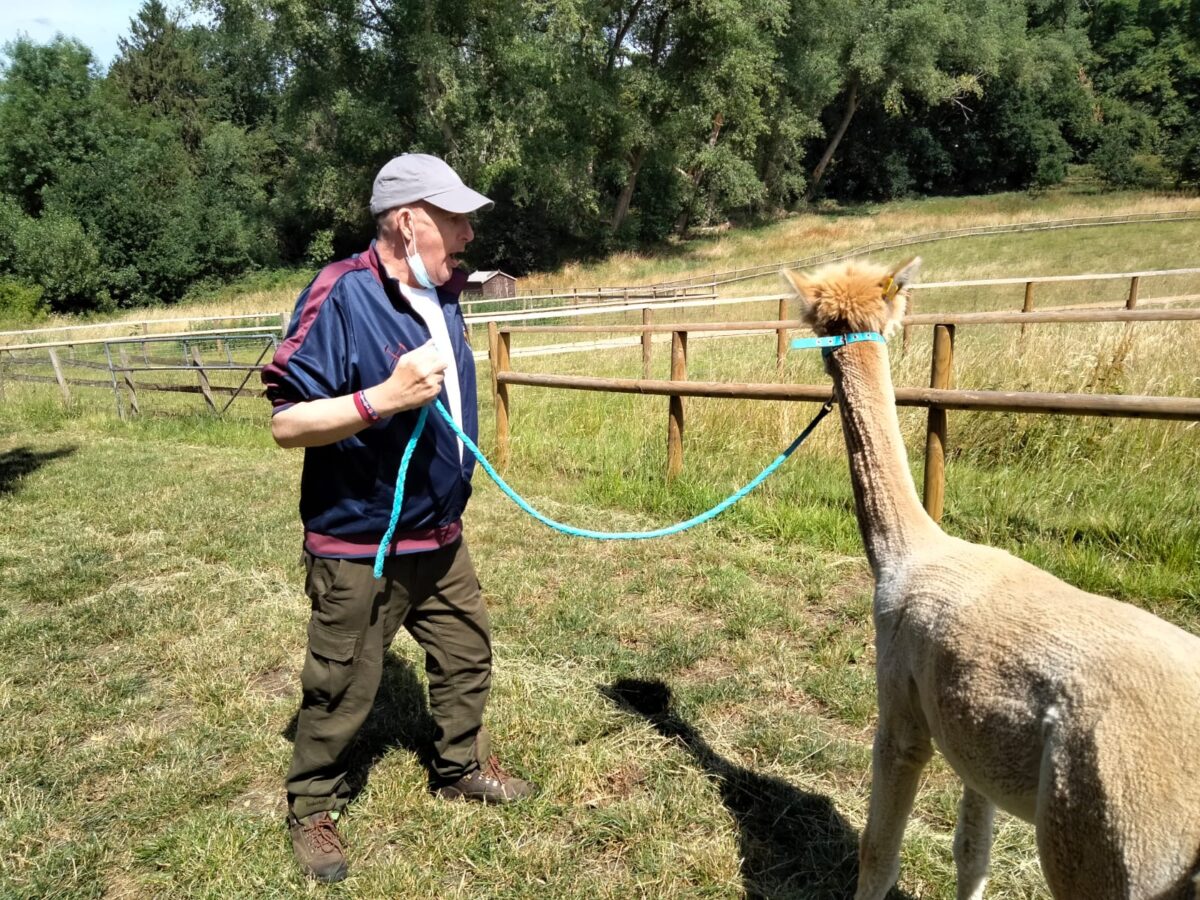 John, one of SweetTree Home Care Service's clients, suffered brain damage after a serious assault three years ago. As a result of his brain injury, he experiences challenges with communication, socialisation and his planning and executive functions. Here, we find out about the support he receives from SweetTree and discover how he has benefited from attending our own SweetTree Fields care farm.
John is supported by our brain injury specialists at SweetTree's Brain Injury Service who are helping him to address the challenges he faces and enhance his overall level of independence, by providing a highly personalised care package.
John's story
As a former gardener and lover of animals, John has always enjoyed working outdoors and, as a result, his dedicated SweetTree Care Manager felt his wellbeing, independence and personal development would benefit from having a bespoke care programme, which includes visits to SweetTree Fields Farm, our 15-acre therapeutic care farm based in Mill Hill, 20 minutes from Central London.
SweetTree clients like John can access the farm as part of their therapeutic journey under either a group-based support package or with 1-2-1 support provided by a specialist SweetTree support worker.
SweetTree Fields Care Farm
The farm provides a varied programme of activities ranging from animal husbandry to horticulture, cooking to crafts, and makes a real difference to individuals like John in helping them achieve their goals.
John's brother, Graham, said: "The farm has really changed John's life for the better. Following the assault, he lost his job and his independence and had nothing to look forward to, but his visits to the SweetTree Fields Farm have changed all of that.
"John was welcomed to the farm on his first visit by lots of friendly and happy faces. The farm manager was fantastic and immediately made him feel at ease. On his first day he was sowing broccoli seeds which he loved, it really triggered his interest in gardening and the outdoors again which is fantastic as before he had nothing to look forward to."
At the commencement of John's care package with SweetTree, a comprehensive assessment was undertaken which focused on John's needs, abilities, goals, likes and dislikes. Since John's brain injury, he
has become much more withdrawn and is at a real risk of becoming isolated, despite living in a communal setting. In drawing up John's care plan, his care manager identified a range of goals with him which govern the activities he undertakes with his support workers during his visits to the farm.
Each day John attends the farm, a programme of engagement is created for him that supports the achievement of his developmental goals. To improve John's level of socialisation, many of his activities are specifically configured to involve working in a group setting which also helps to enhance his ability to communicate with others, something that has been a challenge since his brain injury.
John's love of animals is used to help develop his planning and executive function skills by ensuring that he spends time with his support worker planning any animal husbandry tasks he will do on that day. Where possible, John's support worker will work with him the day before a visit to the farm to think through what is going to happen the next day so he has the opportunity to repeat the planning process numerous times before carrying out an activity.
Gemma Johnson, SweetTree Fields Farm Service Manager, said: "All of the projects we do on the farm and the activities are created as a vehicle to deliver therapeutic health and social care outcomes. The farm service offers an incredible environment to place these outcomes in a meaningful, engaging and fun context.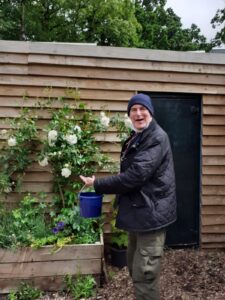 "I do not know of any other care provider with its own farm that is specifically and solely designed to enhance the lives of those that we support. We are blessed to share these opportunities and successes with our clients on our beautiful farm."
John is reaping the benefits of working at the farm for four hours every Thursday and it is something he really looks forward to. Graham adds: "It is really nice to see him happy again and that is all down to his visits to the SweetTree Fields Farm. It has given him a new lease of life and a new sense of purpose. As well as the gardening activities, he enjoys seeing the animals on the farm and meeting the other clients.
"Whilst John's injuries have left him almost non-verbal, you can tell by the few words he utters and his facial expressions the impact that attending the farm has had on his life and how happy it makes him. We couldn't ask for anything more."