SweetTree Discover Our Blog
,
Denis Repard, New CEO of SweetTree Home Care Services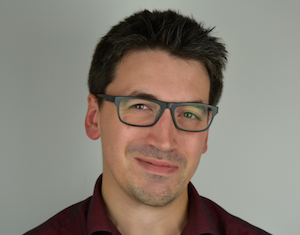 We are thrilled to announce a significant milestone in the journey of SweetTree Home Care Services and welcome our new Chief Executive Officer (CEO), Denis Repard. Denis brings with him a wealth of expertise and a strong vision for the future of home care, as well as an in-depth knowledge of SweetTree's vision and values. This appointment marks an exciting chapter for our company as we strive to enhance our services and make an even greater impact in the lives of those we support.
Denis Repard: from Special Projects Director to CEO
At SweetTree, our commitment to compassionate, personalised, and exceptional home care services has always been at the forefront. We are delighted to share that Denis Repard shares our core values and is dedicated to upholding our mission. His passion for making a positive impact in the lives of individuals and families aligns perfectly with our company's ethos.
"Denis' journey at SweetTree, starting as the Special Projects Director and advancing to become the Commercial Director, Chief Operating Officer, and currently the CEO, is a testament to his drive, determination, and expertise in shaping the future of home care with compassion, innovation, and excellence," proclaims founder Barry Sweetbaum. "His embodiment of our company's values and mission is impeccable, making him the ideal person to lead SweetTree through its forthcoming phases of growth and development."
"Since the moment I began my journey with SweetTree, I've known and felt it to be a place like no other, made up of a team of individuals like no other. Knowing what SweetTree can achieve, not only for itself and our clients, but also as a key voice in the care industry and in our communities, makes this next step the most exciting and humbling privilege", declared the newly appointed CEO of SweetTree.
At SweetTree Home Care Services, we are thrilled to welcome Denis Repard as our new CEO. With their exceptional leadership, industry expertise, and unwavering commitment to our mission, we are confident that we will continue to thrive and make a meaningful difference in the lives of our clients. Together, let us embrace this new era and shape the future of home care with compassion, innovation, and excellence.
Thank you for your continued support. Please don't hesitate to contact us for any questions, and follow us on social media to be the first to know