SweetTree Discover Our Blog
,
SweetTree Earns Record 16 Nominations at Great British Care Awards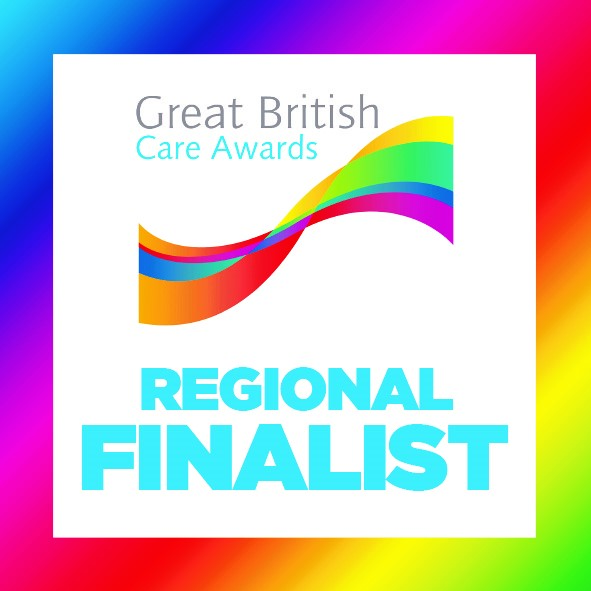 We are more than thrilled to announce our nomination for 16 different categories at the prestigious Great British Care Awards 2023! This extraordinary success is unprecedented for SweetTree, and we are more than proud and deeply humbled to announce it.
The Great British Care Awards are renowned for celebrating excellence in the care sector across the UK. These awards praise the dedication and hard work of both individuals and organisations that go the extra mile to make a meaningful impact in the lives of those they serve.
The nominations span various facets of SweetTree's operations, including the quality of care provided, the training and development of staff, innovative care, and the organisation's overall contribution to the care sector. Below is the full list of nominations:
The Workforce Development Award
The Dementia Carer Award
The 'Putting People First'/ Personalisation Award
The 3 R's Award
The Care Assessor/Care Planner Award
The Care Innovator Award
The Care Newcomer Award
The Co-Production Award
The Dignity in Care Award
The Home Care Coordinator Award
The Home Care Employer Award
The Home Care Registered Manager Award
The Home Care Team Award
The Home Care Worker Award
The Outstanding Contribution to Social Care Award
The Palliative Care/End of Life Award
Denis Repard, CEO of SweetTree Home Care Services, declared, "We are a relatively small company with a huge heart, so I am thrilled to witness the well-deserved recognition of so many of our dedicated and passionate core team members for their exceptional efforts. Awards ceremonies frequently spotlight directors and high-ranking individuals, making us particularly appreciative of the Great British Care Awards for creating a platform to honour caregivers, who have been the absolute front, centre, heart, and soul of SweetTree's accomplishments over the past two decades".
SweetTree Home Care Services has consistently set high standards in the industry, striving to improve the quality of life for those they serve. Our person-centred approach, commitment to healthcare training and development, and innovative care solutions have earned them a stellar reputation within the care community. Some of their most significant achievements include being rated Outstanding by the CQC on two occasions, being recently honoured with a Top 20 Care Providers award by Homecare.co.uk and securing six victories at this year's national Home Care Awards.
The London Great British Care Awards ceremony will take place on 18th November at the London Hilton Bankside, bringing together industry leaders and care professionals from across the region. SweetTree Home Care Services eagerly anticipates the results and the opportunity to celebrate the accomplishments of the entire care sector.