SweetTree Discover Our Blog
,
Brain Injury Awareness Week – The SweetTree Project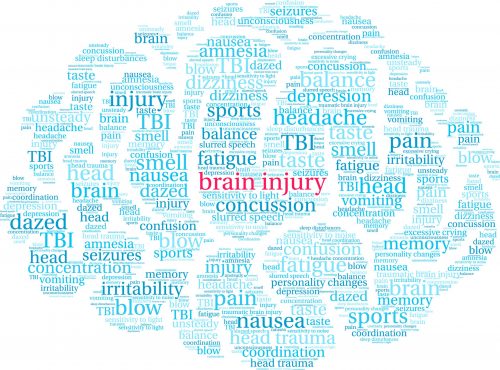 Did you know, on average, there is one Acquired Brain Injury (ABI) hospital admission every 90 seconds? A total of approximately 954 ABI admissions per day in the UK, according to the Brain Injury Association, Headway.
But why is it essential to raise more awareness about Brain Injury?
Brain Injury is often labelled as an "invisible disability" compared to physical injuries, leading to a serious misconception by society about the difficulties and needs of someone who suffered a brain injury and his or her closest social network.
I vividly remember when I worked in the Rehab Unit of a Neuropsychological Department Hospital in the North of Italy with patients who suffered a traumatic brain injury. One day, I was very excited that one of the patients I had been treating would be soon discharged after months of rehabilitation. Shockingly for me, my patient did not share my same excitement and explained that he knew that what was waiting for him back home was not the life he left prior to his brain injury. At that moment, I realised how the lack of structures and services with an understanding of brain injury rehabilitation would impact his life and the reconstruction of his self-identity regarding his personal, social and professional life.
Several studies have reported that developing a coherent sense of self after an ABI is challenged by the negative self-identity that the person has about oneself. Therefore; after a brain injury, a person is in a constant battle between maintaining the sense of identity, based on the social network, roles, activities, goals prior to the brain injury, and the need to review the former lifestyle and goals to be more in line with the present needs following the brain injury. The quest to reconstruct a self-identity represents a massive struggle for family members as well. Due to the invisibility of brain injury, it is more difficult to accept that the person in front of them is the same but somehow is also someone different.
This SweetTree project aims to show the journey of someone who has experienced a Brain Injury once discharged from the hospital and involvement of the professionals involved in their rehabilitation. We have interviewed several of these professionals to understand the work behind the scenes, the challenges, the gratifications and the honour of being part of this journey.
But most of all, we wanted to show the greatness of the Brain Injury Survivors, their achievements, their talents and their desire of reaffirming themselves in our society by showing how much they can contribute regardless of their Brain Injury, thanks to the right resources and support in place.
By Concetta Ventura
Brain Injury & Neurological Conditions Support Manager