SweetTree Latest News From Sweet Tree
,
SweetTree supports Early Onset Dementia play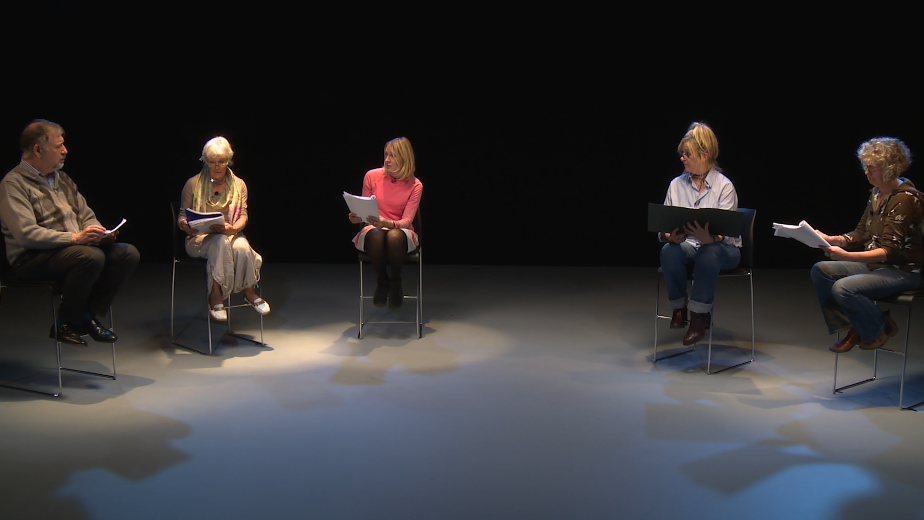 SweetTree is proud to be backing a play that explores the impact that Early Onset Dementia can have on families. As SweetTree's Admiral Nurse Rikki Lorenti found when he recently attended a play reading and took part in a post-show Q&A, it raises many important questions.
Don't Leave Me Now, written by Brian Daniels and directed by Jeni Draper, was inspired by two real life stories. It explores the impact that Early Onset Dementia has on two very different families; highlighting the fears, emotions, and challenges faced.
The play is being performed across the UK in hospitals, hospices, care homes, universities, community centres, libraries, theatres and schools. Audiences have included senior NHS staff, dementia practitioners, GPs and nurses, as well as friends and family of people with a dementia diagnosis.
It is endorsed by leading charities, including Dementia UK, Dementia Pathfinders, Dementia Forward, Cruse and the National Council for Palliative Care, and has been welcomed as a learning resource for carers, family, health professionals and dementia practitioners.
"It's been a real voyage of discovery, and the feedback I've had from families, carers and mental and heath care practitioners has been invaluable," explains Brian Daniels, the play's writer/producer.
"I had no personal experience of either living with or working with dementia, but it became obvious through my research that it is a life-limiting illness with a debilitating impact on family life. But there's also love, acceptance and humour, and I wanted to balance the two by portraying this journey into the unknown, and how people comprehend and cope."
The play was inspired by the diary of Professor Rachael Dixey who nursed her long-term partner Irene through early onset dementia and wrote about her experiences. This was fused with the story of Chris, whose wife Cindy visited him daily in a care home for the last seven years of his life.
Commenting on the play, Rikki Lorenti, SweetTree's Admiral Nurse, said: "At the play reading I attended I was part of a creative event that allowed the audience to observe and feel through the characters, the emotional highs and lows that are experienced by those diagnosed with, and those caring for, somebody with young onset dementia."
He continued: "Dementia is a rollercoaster and the diversity of the discussions that I was part of after the show was unlike anything I have experienced before. There were references to so many challenges families face, including the "lack of identity", the control that a family carer has over making life changing decisions, and the pressure that it can cause."
He added: "The audience's feedback on the play was very positive and I was pleased to be able to share my own knowledge and insights. For example, some audience members thought that the character June was always angry, but as an Admiral Nurse that has worked with families facing a dementia diagnosis for over 30 years, I was able to explain that June was actually frightened. She loved her husband, but she didn't understand his condition and he was changing in front of her eyes."
He concluded: "I'm sure the play will continue to strike a chord with families and healthcare professionals alike, which is testament to the powerful writing and the actors' honest delivery."
The play Don't Leave Me Now is based on the book, 'Irene, Alzheimer's and me' by Professor Rachael Dixey and is available to buy. Visit www.medinapublishing.com for more details.
For more information on forthcoming readings, or to book a dramatised play reading, email Brian Daniels on brdan@icloud.com