SweetTree Latest News From Sweet Tree
,
Dementia KEYs: Information and Support for Informal Carers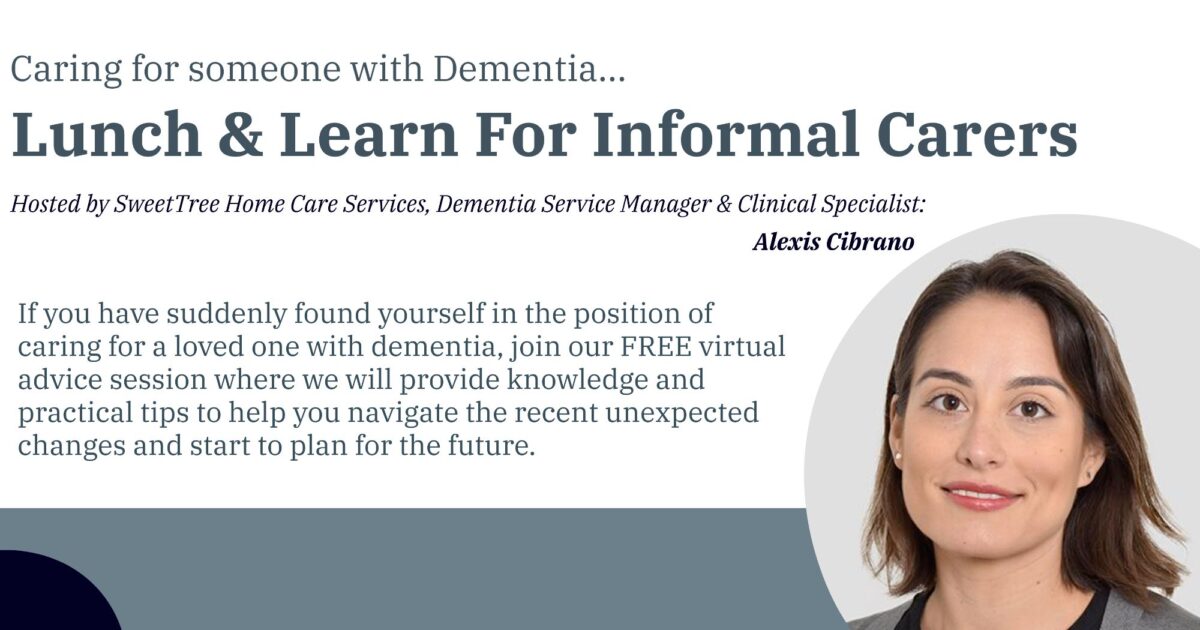 Due to the Covid-19 Pandemic many people have found themselves suddenly caring for a loved one, having to quickly learn the ins and outs of care.  At SweetTree we have recognised the invaluable input of informal carers who are on the front-lines of care with us and want to do our part in supporting you by hosting a series of educational sessions.
Please join us for our FREE 5 part series where you will gain knowledge and receive practical tips during interactive sessions with our Clinical Specialist.  This FREE series will be hosted by SweetTree Home Care Services, Dementia Service Manager & Clinical Specialist: Alexis Cibrano and moderated by SweetTree's communications expert: Helen Farndon.
Session 1 12th May: Dementia KEYs – join us for a crash course on basic dementia knowledge. We will also provide practical information on where to turn for guidance and advice. Watch the recording here
Session 2 19th May: Dementia & Covid-19 –  we will cover the impacts of the Covid-19 pandemic on a person with dementia. This topic will cover what to consider when assessing/anticipating new needs and behaviours and how to prepare and intervene as best as possible. Watch the recording here
Session 3 26th May: Managing Your Wellbeing – this session is focused on YOU, the informal carer. This session is centred around the impact of the Covid-19 pandemic on informal carers and how we can maintain wellbeing in these unprecedented times. There will be practical tips and resources provided. Watch the recording here
Session 4 2nd June: Unplanned Hospitalisations & Discharge Planning, Covid-19 Complications & How to be Prepared – our fourth session will be focused on what to do if a non-Covid related hospitalisation is required, how to prepare for this eventuality, and provide information on discharge planning considerations. As there is additional stress on the NHS the session will be focused on how informal carers can navigate the hospital system, getting family members back to the community quickly and safely. Watch the recording here
Session 5 9th June: General Q&A and Preparing for the Future – our final session will be dedicated to general questions relating to the topics and planning for future care and support needs. We will provide information on the types of community support, whom to contact, and other practicalities of ageing and care. Watch the recording here