SweetTree Discover Our Blog
,
Communication is the key to holistic end-of-life care at home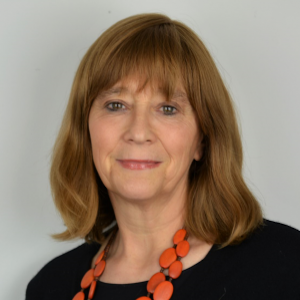 SweetTree's Palliative Care Manager, Polly Landsberg, explains the importance of joined-up care for individuals choosing to remain at home as the end of their life approaches.
When an individual is in the last months and weeks of their life, it can be a frightening and overwhelming time for them and their family.
It is a time when many different professionals and carers may need to visit to assess and provide physical, emotional and spiritual support and reassurance, ensuring the individual is as well looked after, comfortable and pain-free as possible.
At SweetTree Home Care Services, ensuring seamless co-ordination and communication between professionals and family members is at the heart of our dedicated End-of-Life care service in London.
The care team may work alongside district nurses, palliative care nurses, GPs and Occupational Therapists, as well as family members. There may also be more than one care provider involved.
It is essential that they work together and communicate effectively to ensure dignified, respectful and holistic palliative care for the individual.
Sweetree prioritises communication with all the other agencies and individuals involved, the more joined up the communication, the less stressful it is for both the client and their family.
Our carers are specially trained to give them the confidence, knowledge and understanding to provide the highest quality, compassionate end-of-life care.
We developed the training programme over several years, helping our carers to understand why people's condition may change rapidly and the signs that someone is approaching the end of their life, enabling care to be tailored to their needs.
Our carers are trained to have advanced care planning (ACP) discussions in a gentle and facilitating way so they understand the individual's concerns, preferences and wishes and these can be documented in order to tailor the care according to their expressed wishes.
I am very hands-on in my role, seeking regular updates about day-to-day changes in an individual's condition and paying close attention to the needs or concerns of clients, their families and our carers.
Because an individual's needs can change rapidly towards the end of their life, building strong communication links between the professionals looking after them enables the response to be equally rapid.
A vital part of our role is to talk to the family, so they understand what is happening and what to expect. It can be frustrating and stressful for them when they are unsure as to the role of each of the professionals involved.
The family may wish to have a live-in carer in these last weeks or months and that is something SweetTree can also provide. At the heart of our End-of-Life care service is providing a support system that is centred on the needs and wishes of the individual and their family.
Call me on 020 7644 9522 to find out more or you can use our contact form.