Reyhan Duzgun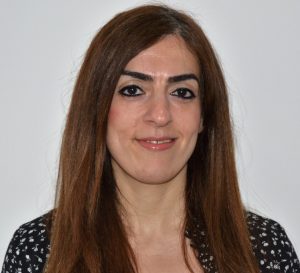 Reyhan joined SweetTree in January 2020 as a fresh face to the care industry. Prior to SweetTree, she worked as an HR advisor for over 6 years in the online grocery industry.
She has a brother who has Down Syndrome, whom she enjoys spending time doing activities with, such as going to the cinema, bowling and recently starting to bake!
Being from a Turkish home, Reyhan balances her family's love of delicious and fatty food by being a regular at her local gym. She is also a huge football fanatic and a massive Manchester United supporter! To rewind of an evening, Reyhan relaxes with the latest crime novel.
Fun fact: Jonathan Ross follows her on Twitter.
Reyhan said of working in the SweetTree team, "I love working in this HR team as everyone is absolutely wonderful and helpful and I continue to learn daily!"
Contact Reyhan reyhan.duzgun@sweettree.co.uk
« Back