SweetTree Carer Awarded Apprentice of the Year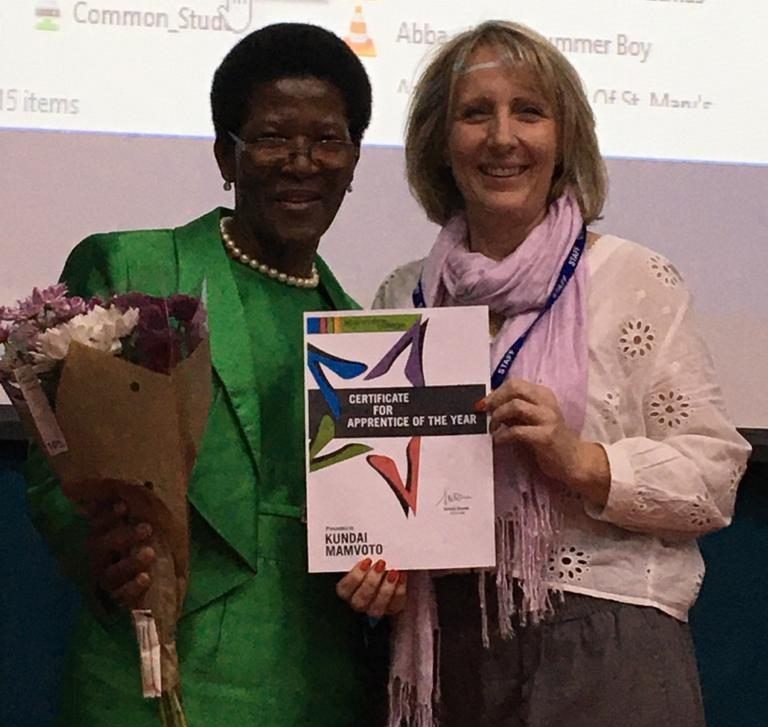 We are delighted to announce congratulations to Kundai Mamvoto, one of our fabulous General Home Care Carers, who was named Apprentice of the Year on Monday 16th December 2019.
The Student Awards Evening held at Stanmore College saw former students and their proud relatives return for the Annual Event. Following an opening address by the Principal, Sarbdip Noonan, in which guests were told that the evening is all about achievement and inspiration, Sarbdip thanked everyone for taking time out to attend and spoke of how great it is to witness the transformation of students from enrolment, on through their studies, and thereafter to university and careers.
In attendance was The Right Honourable Stuart Lawrence, the younger brother of Stephen Lawrence and a key figure in the Stephen Lawrence Charitable Trust since it was established 20 years ago, five years after Stephen was tragically taken from his family. The trust has made a significant impact on many young peoples' lives giving them a positive future.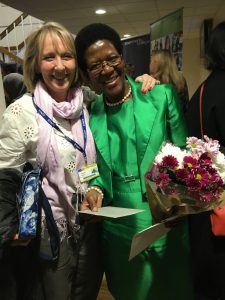 Since joining SweetTree in 2012, Kundai has become an integral part of the SweetTree family and supports clients in our General Homecare Service. Enabled by SweetTree's in-house Training Academy, Kundai has successfully completed her QCF level 2 and 3 and plans to continue her future studies alongside working for SweetTree.
Tracey Jones, Training & Specialist Services Quality Assurance Manager, said, "My experience of Kundai has always been very positive and she has always been very motivated in her own professional development." Additionally, Kundai attended the gold standards framework 3-day course for end of life training.
In response, Kundai said, "I feel tremendously happy and honoured to have been chosen for this award. I am passionate about working in care and making a difference to people's lives. I look forward to continuing my education and career with SweetTree."
We are absolutely thrilled for Kundai to have been presented this prestigious award and wish her every success in her ongoing career in care.
« Back