SweetTree appoints leading psychologist for positive dementia therapy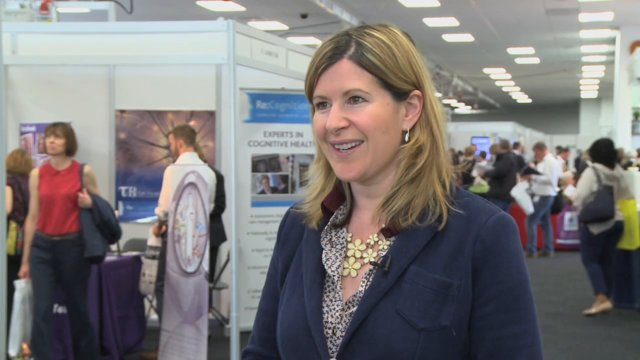 A positive and established practice used to treat those with mild to moderate dementia called Cognitive Stimulation Therapy (CST) is being spearheaded by Dr Aimee Spector, a Clinical Psychologist and senior academic at University College London, who joins SweetTree Home Care Services as a senior consultant from April.

Cognitive Stimulation Therapy has so far achieved positive outcomes for those with mild to moderate dementia. Some of the theory and results of Dr Spector's findings were presented at a prestigious meeting of general practitioners in London on 17th January 2017. The event, sponsored by SweetTree and The Priory Group, took place at the Royal College of General Practitioners and was organised by The Independent Doctors Federation. Those who attended heard Dr Aimee Spector, founder of CST, explain the practice surrounding the therapy. Dr Spector also spoke about the recent evidence and research surrounding the therapy and how to access this service.
The therapy has already been recommended by the National Institute for Health and Care Excellence (NICE) as the only effective non-drug treatment for cognition in dementia. CST provides mental stimulation to enhance cognitive skills within a 7 week group programme. Tasks include categorization, word tasks, discussion of current affairs and multi-sensory stimulation. The therapy is flexible to suit a variety of capabilities and interests. Participants are encouraged to speak and open questions are asked so that conversations are based on opinions, rather than on factual information they may be unable to retain.
Following clinical trials, objective tests have shown significant improvements in cognitive functioning and self-reported quality of life following CST. SweetTree has already piloted a seven-week programme to existing clients living with dementia with very positive results and is launching the CST service in full Summer 2017. CST is normally conducted in a group setting, but SweetTree will also be offering ICST to its clients – Individual Cognitive Stimulation Therapy – a one-to-one individual service.
'We've spent a great deal of time and effort testing the principles and methods of Cognitive Stimulation Therapy and I'm delighted to be working with SweetTree to offer the service to those with mild to moderate dementia. We are confident that this positive and established therapy will prove beneficial, helping people engage, making them feel valued and improving their confidence and self-esteem, all of which will help them maintain a better quality of life,' says Dr Aimee Spector.
« Back