SweetTree Latest News From Sweet Tree
,
New therapeutic tree nursery established in Mill Hill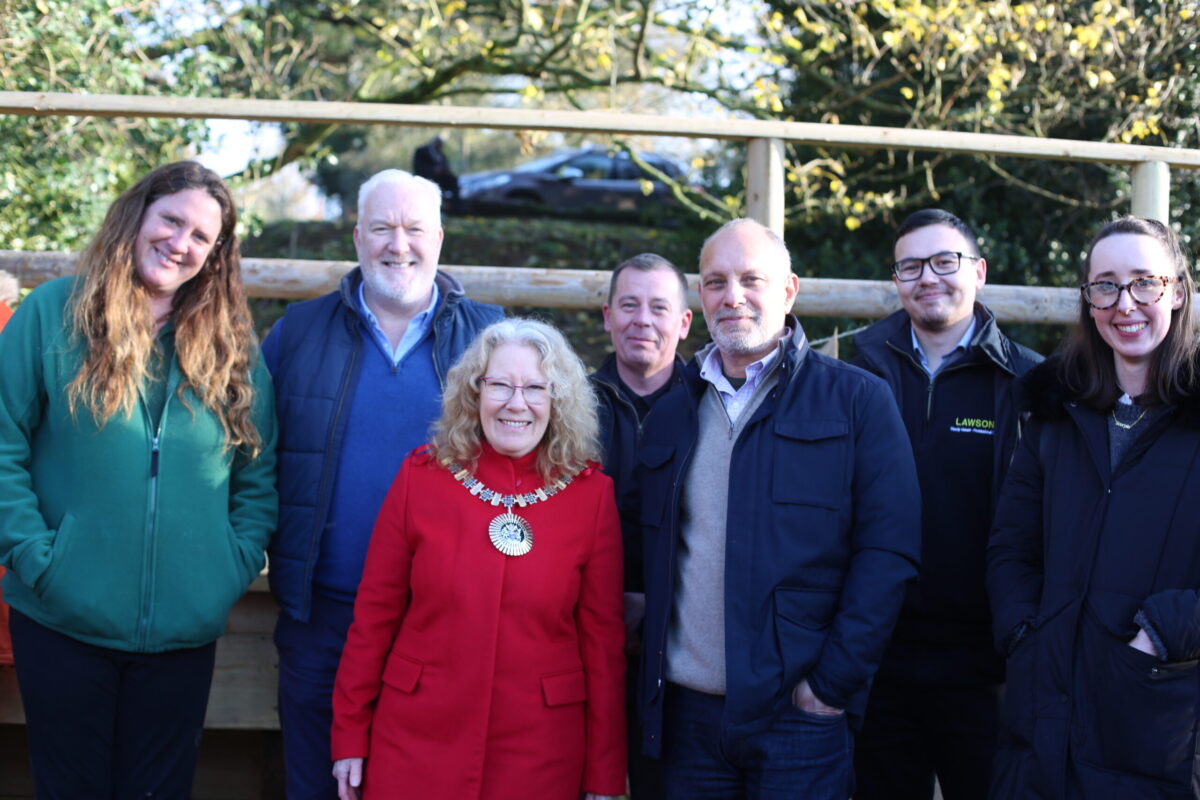 Here at Sweettree, we have planted a new tree nursery which will help people with health and social care needs as well as the community in Barnet as a whole.
The tree nursery has been established at our farm, SweetTree Fields Farm.
Our farm offers a specially-designed therapeutic environment for its clients, known as co-farmers – to help them gain the skills needed to work with animals and in horticultural settings. In addition to helping to regenerate the farm's seven-acre woodland, the tree nursery will provide tree stock for local communal facilities such as parks, schools and council-run properties.
Barnet mayor Cllr Alison Moore officially opened the tree nursery, which has been christened Lawsons Landing in recognition of the support SweetTree Fields Farm has received on this project from Lawsons (Whetstone) Ltd – a local building supplies firm.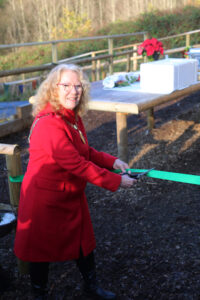 SweetTree's founder, Barry Sweetbaum, said he was proud to see the project launched and thanked everyone who had supported it.
He said: "It's wonderful to see the community coming together in this way to help develop such a valuable resource for both our co-farmers and the community at large. We are hugely grateful to both Lawsons and Aviva Climate Change Fund for the support they have shown. Not only will the new tree nursery make a huge difference to those SweetTree supports, but it will also assist us to do our part to combat climate change in Barnet which is important for us all.
"Projects like this do not happen in isolation. In addition to the help we have received from Lawsons and Aviva we have also had incredible support from numerous other local businesses including Woodland Tree Surgery and Ryan Plant Hire, The Rising Sun pub, and our neighbours. They say it takes a whole community to raise a child and the people of Barnet have certainly got behind this project.
"It was a privilege to have the mayor along to officially open the nursery and recognise the valuable role that SweetTree Field's Farms new tree nursery will play in supporting those in need within Barnet."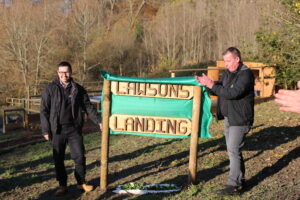 Jeremy Norris – Joint Managing Director of Lawsons (Whetstone) Ltd said: "We've been supporting SweetTree Fields Farm since 2014 as one of our community projects, donating fencing products and other materials to support their work.
"Their work on the farm and out in the community is outstanding, and we're very proud that the new tree nursery is to be named Lawsons Landing."
Speaking after the unveiling, Gemma Johnson SweetTree Fields Farm Project Manager added: "What an amazing day it's been.
"At SweetTree we are so lucking to work with so many amazing local organisations such as the Young Barnet Foundation, Barnet Mencap, Your Choice Barnet, Langdon and Kisharon, the transitions team at Barnet local authority, Northway School, the NHS North London and Woodside School.
"This new tree nursery will help our amazing team to expand the range of activities on site to do even more for those accessing the farm.
"It's a win for our co-farmers, a win for other community organisations and a win in the fight against climate change."