SweetTree Discover Our Blog
,
Living with Dementia – Peter Berry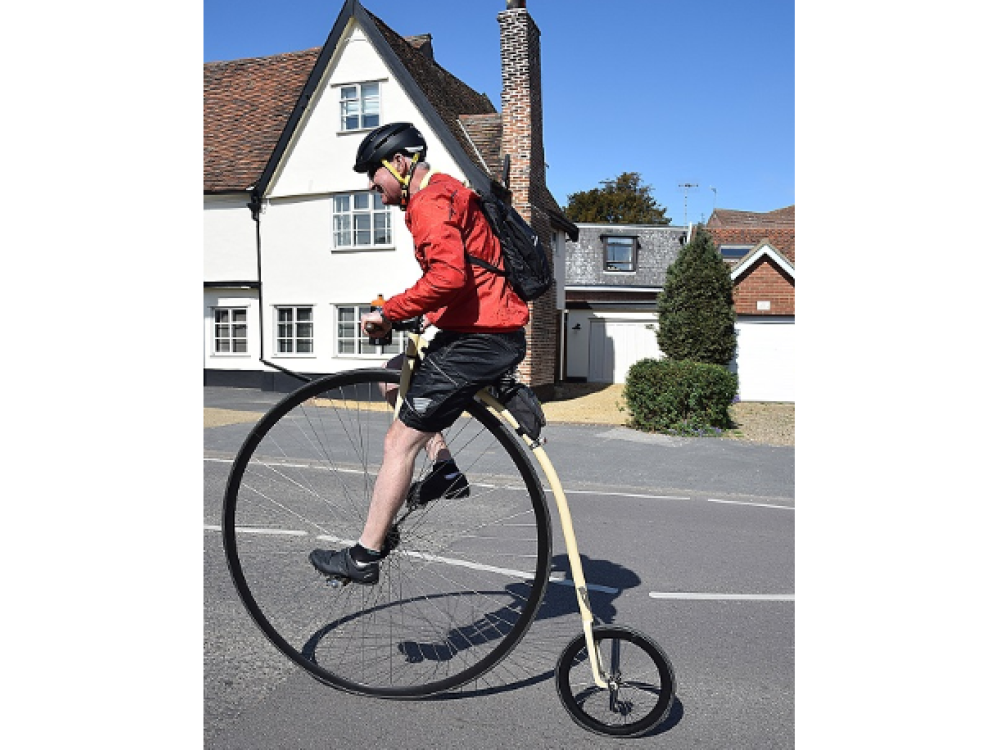 Peter Berry loves a challenge. After undertaking a cycling challenge of a lifetime, he has stepped his challenge up a notch by planning to cycle on his Penny Farthing!
Suffolk-born Peter Berry, 54, was diagnosed at the age of 50 with Early Onset Alzheimer's. Previously the owner of a thriving timber business, Peter was suddenly unable to work or run the business.
After this devasting news, Peter became very depressed but, being a 'glass half full' personality, has battled through this depression and focused on his main passion for cycling. He has used this passion to raise awareness of the condition, particularly in younger people.
Peter has completed a range of awareness-raising and fundraising activities. Last year he cycled from Aberystwyth in Wales to Aldeburgh in Suffolk, a total of over 360 miles, and raised in excess of £6,000.
Peter also produces a weekly video blog on living with dementia and this has now gone worldwide. In these blogs, he discusses an element of his condition candidly, the good days and the bad days, and answers questions from his viewers.
Peter has a vivid way of viewing his dementia which helps others to understand. He describes his videos as 'opening the curtain that surrounds his dementia and letting people into his world.'
One of Peter's favourite mantras is that 'life isn't over with dementia, it's just a little different' and he takes this positive approach with him wherever he goes. At the same time, he tries to leave his dementia monster (an ugly, Humpty Dumpty man with a pointy nose and a grumpy expression) on the settee at home.
Peter is a regular speaker at Alzheimer's shows in London where he has been interviewed by Angela Rippon. His charismatic personality and his frank way of discussing his condition mean he has been invited back this year.
More recently Peter has been filmed by Channel Four for their upcoming documentary, 'The Restaurant that Makes Mistakes' (due to be aired this year). Here, along with fourteen others with early onset dementia, he participated in a pop-up restaurant to demonstrate that the world of work should still be available to those with dementia (as Peter said 'we are not due for the scrap heap yet.')
In June this year Peter will do his latest challenge, the four counties challenge, where he will cycle with friends and anyone else with a life-changing condition across four counties, Suffolk, Cambridgeshire, Lincolnshire and Norfolk.
But Peter, being Peter, is not content with cycling across four counties and intends to do the entire challenge on a Penny Farthing!
Peter is a proud family man and is supported by his wife, Teresa, and his daughter, Kate. "It is important to remember," says Peter, "that a diagnosis of dementia is not just a diagnosis for the individual, but it's a diagnosis for the whole family."