Launching our ASPIRE programme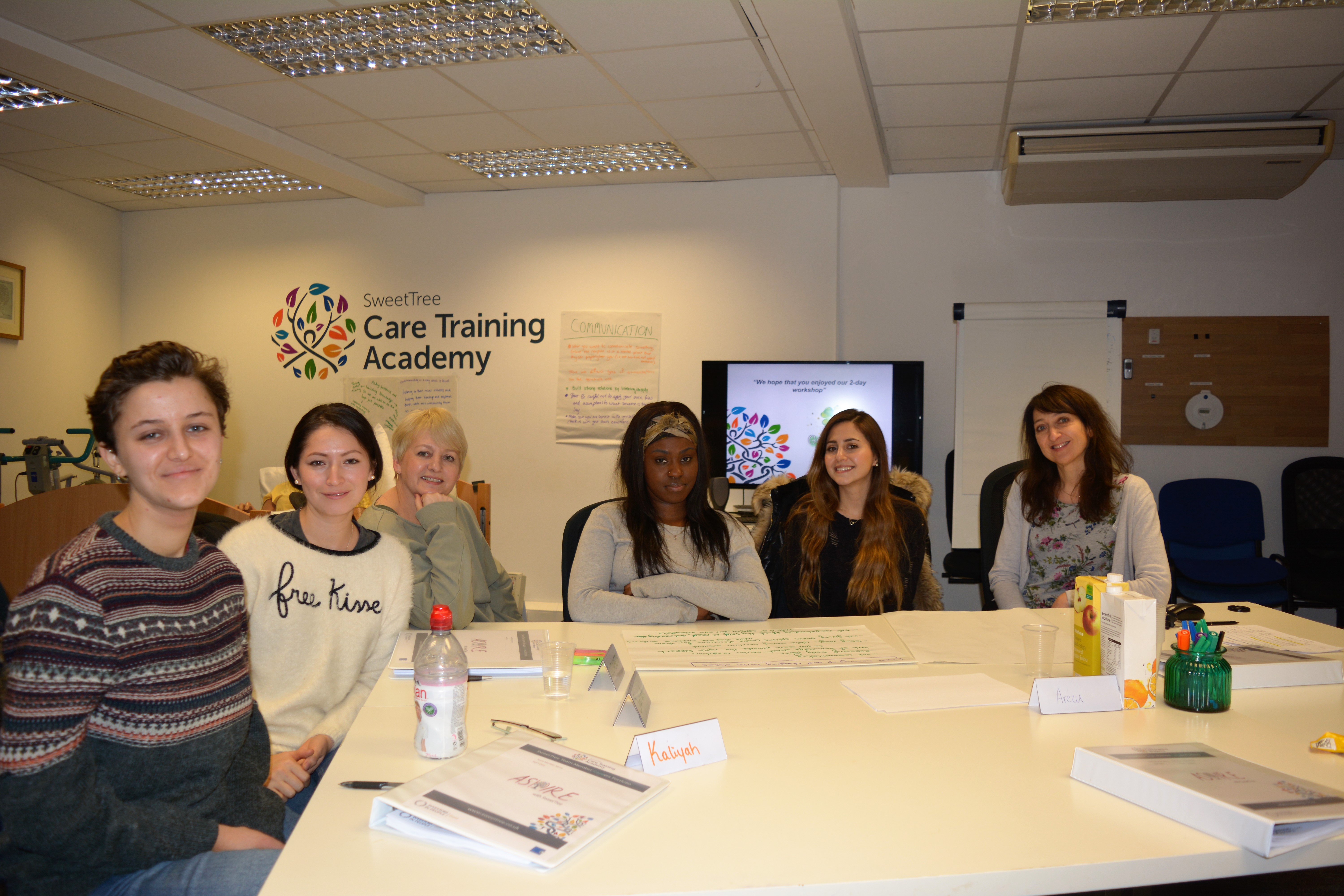 Last week, we launched the ASPIRE programme –  an exciting new initiative that takes people with little to no experience of working in care and coaches them through our AIMS accredited, in-house training academy.
Using the SweetTree ethos of supporting people to reach their full potential, the aim is that by the time the candidates complete the programme, they will have learned the values and high standards set out by SweetTree – becoming an integral member of the SweetTree team. The programme provides individuals with the key skills and experience to care and support people to enjoy an independent life in the comfort of their own home and around their loved ones.
Specialist training is provided and candidates have the opportunity to shadow and work alongside our experienced team of care assistants and support workers, and to also work with multidisciplinary teams such as care managers, clinical psychologists, occupational therapists, etc.
Some Of Our Specialist Areas Include

Elderly Care
End of Life Care
Dementia Care
Acquired Brain Injury
Parkinson's Disease
Motor Neuron Disease
Huntington's Disease
Multiple Sclerosis
In order to complete the training, candidates must complete 30 hours of shadow shifts after pre-employment has been attended. A minimum of 80% is required to pass the test part of the assessment process.
Once the ASPIRE programme has been completed and signed off by an assessor, it is possible to go on to complete the Care Certificate and the Health & Social Care Apprenticeships programmes level 2 and 3.
In order to help address the social care crisis, we hope to run this programme periodically throughout the year. If you, or someone you know might be interested, please contact our Recruitment Manager, clare.chapman@sweettree.co.uk
« Back