SweetTree Latest News From Sweet Tree
,
Mercedes wins the Jairo Medina Award 2017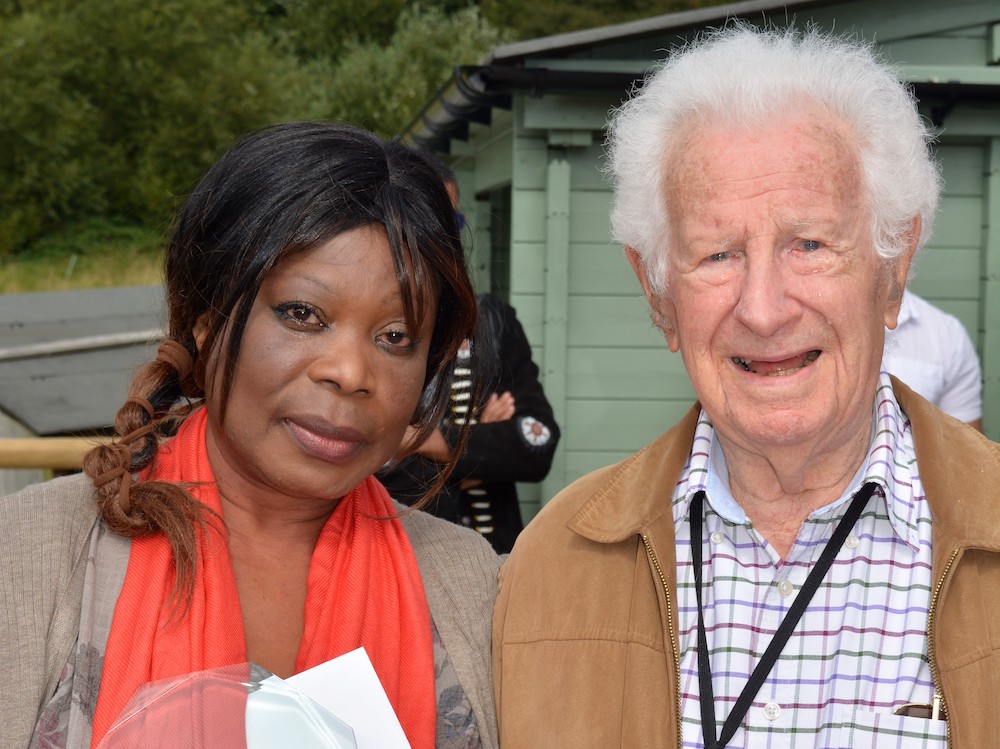 Congratulations to the first ever winner of our Jairo Medina Award, live-in carer Mercedes Fermin, who was nominated by a family member of the man she cares for. The award was established in memory of a former staff member, Jairo Medina, who sadly lost his life in 2016, and is in recognition of exceptional work delivered by our team.
Nominations flooded in and we were overwhelmed by the kind words and stories shared, all of which demonstrated the first-class care and commitment of our team members. Phrases such as 'Excellent care', 'Exceptionally dedicated', 'Caring, patient and good-humoured', 'Exceptional kindness,' 'Total reliability' and 'Willingness to go the extra mile' give just a flavour of the comments we received, and we couldn't feel more proud of all our carers, who consistently demonstrate that they go to great lengths to ensure their clients feel happy, safe and secure.
The winning nomination stated: 'Mercedes has been looking after my father since 2013 as a live-in carer. She is exceptionally dedicated to her work and to him. Even on her holidays she is in constant touch to know that he is well and looked after by his substitute carers. Her happy personality and knowledge makes her a stand out carer.'
Here, we ask Mercedes a few questions about herself and her role working with SweetTree (this article first appeared in our 2019 SweetLife magazine)
Tell us about yourself and what you did before you worked in care?
As I am from Nigeria, I did not have much in the way of a UK education, but I went to primary and secondary school where I got my GCEs. Then I worked in a bank for nine years. I wanted change, so I travelled to Italy in 1998. I met a wonderful lady who asked if I was interested in care, I said yes, and have never looked back! She taught me everything I needed to know, how to iron, feed, clean and everything to do with care. I first looked after a lady for three years and then went on to look after her husband's mother. It was tough but so rewarding and I knew this was my calling in life. In 2005 I moved to England so my brother and I could stick together!
How did you get into the care industry in the UK?
After my experience in Italy, I knew I wanted to continue caring in England. For a few months I worked for another agency and then I saw there was a job at SweetTree. In 2006 I joined the SweetTree family. My job is so varied, and I work with such a diverse range of clients from individuals who have Parkinson's to elderly and dementia clients. My days can range from sitting with a client and keeping them company for a few hours, to cooking their food and bathing them, no day is the same.
What would you say is your favourite part of the job?
I like people and making them feel happy, comfortable and really getting to know them. When we first meet each other there are always the initial nerves as neither of us know what to expect. But once we get over that hurdle, get to know each other and build a relationship it is such a great feeling.
Congratulations on receiving the Jairo Medina Award, how did it feel to be the first winner?
I was not expecting it at all, I couldn't believe it. I have worked with the family who nominated me for three years and we have such a great friendship. I was very touched to receive the award and shed a few tears – a humbling moment.
What would you say to someone thinking about a career in care?
Don't think, just do it! Especially here as SweetTree give you incredible training, support and guidance. You can call them at any time of day to ask anything and it is just so rewarding, if it wasn't I wouldn't still be here!
Mercedes is pictured with Joe Behrens, the client Jairo Medina cared for who helped SweetTree to launch the award. Sadly Joe died in 2018.