SweetTree Discover Our Blog
,
Identifying Outstanding, High-Quality Care in London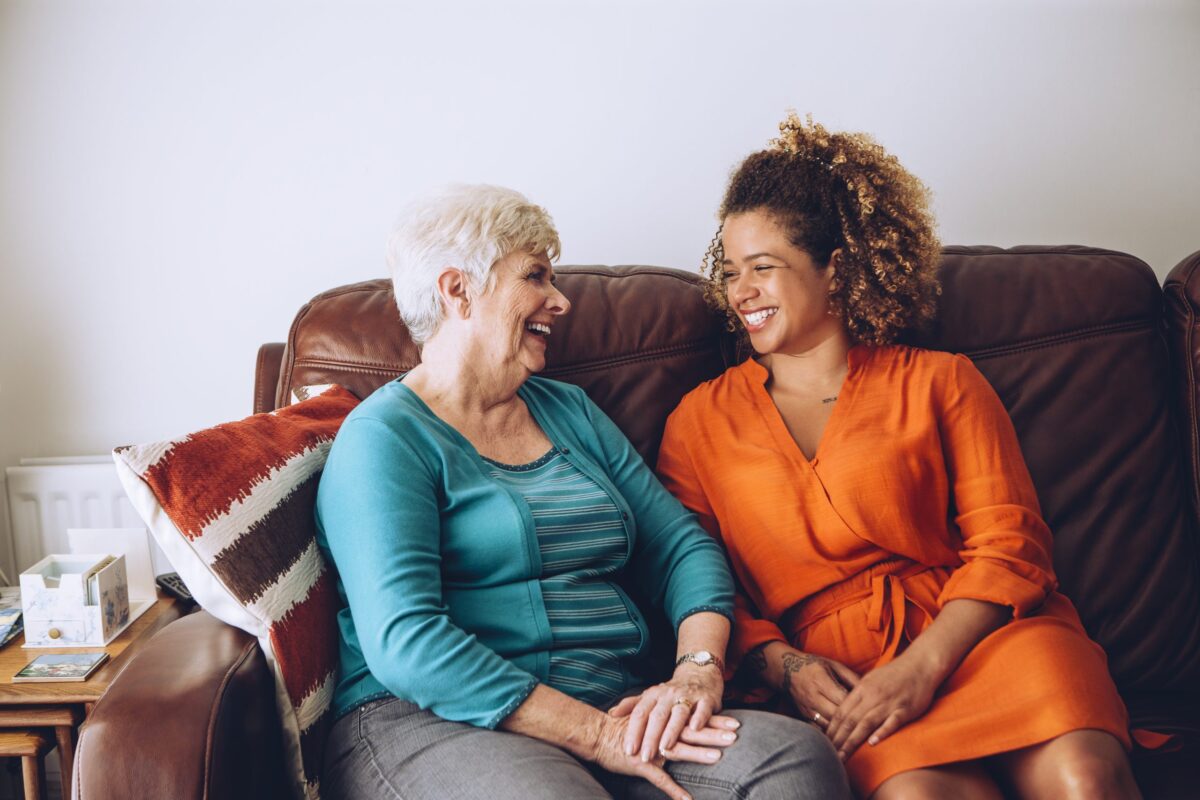 What makes 'quality care'? More than you'll find in a brochure.
When a new employee joins the SweetTree team, they sign a commitment to the SweetTree Charter; a list of promises including that they will treat people with respect, embrace individuality, support self-expression, and promote freedom of choice for the clients they work with. The first promise of the Charter is to 'provide the highest quality of care and support possible'.
There are many important elements of caregiving that come together to deserve the term 'quality care'.
After awarding SweetTree with an 'Outstanding' rating in 2018, the Care Quality Commission (CQC) confirmed that the SweetTree service is caring, effective, safe, responsive, and well-led. Client's families reported to the Commission that they are impressed with the quality of SweetTree staff, that they feel involved in care decisions, and that their questions are always answered.
But in addition to this feedback, there are other things that define truly 'quality care'. And these things can only be measured by the people we serve. Things like honesty; empathy; understanding people's emotional needs and having respect for who they are.
There's nothing glossy about receiving care, no matter how high quality it is, and it's disingenuous to pretend that there is. No one wants to have to rely on somebody else to live comfortably in their own home. No one wants to require help to meet their daily goals. But if we can understand this as carers – if we can bring a genuine desire to improve a person's quality of life into our work and a will to make the care right for them – then we can say we are delivering on our promise. Quality is not an act, it's a daily habit, and we're proud of the care we provide.
Three surprising questions to ask about quality care
Will I like you? 
It is so important to match personalities to ensure a positive working relationship is built between the support worker and the client. It's your house, and your lifestyle, so you should live by your rules.
Following your free SweetTree care assessment, you'll be matched with the support team member who best suits your lifestyle and care needs, and you and your family can meet this person in advance of your care. If you don't think you'll get on with your chosen caregiver, we'll look for someone else. Quality care comes from understanding that one size never fits all.
What about my hats? 
When choosing your care provider, you aren't just trusting them to help you maintain your health, your lifestyle, and your wellbeing. You're also trusting them to help you maintain who you are.
Ask every provider you meet how they plan to achieve this. If you love making hats, ask them: 'How will you help me continue to make hats?' If you love gardening; 'How will you help me stay connected to the garden?'
Person-centred care is about embracing individuality and putting your choices at the centre of your care, but this means more than your meal choices. Your care provider should want to know your goals and aspirations, your hobbies and interests – who you are is just as important as how you are and what you want.
What have you learned lately? 
We're wary of any support worker who brings to their profession an attitude of 'This is the way things have always been done'.
Providing quality care is about being a learning organisation. Learning to do new things, learning from your mistakes, learning to understand what else is going on in the world that might make your own work more effective. From our occupational therapists and clinical psychologists expanding their knowledge to our care staff completing their Care Certificates and further training, we're always learning.
You can find out more about the services and types of care we offer here.