Happy 15th birthday to SweetTree!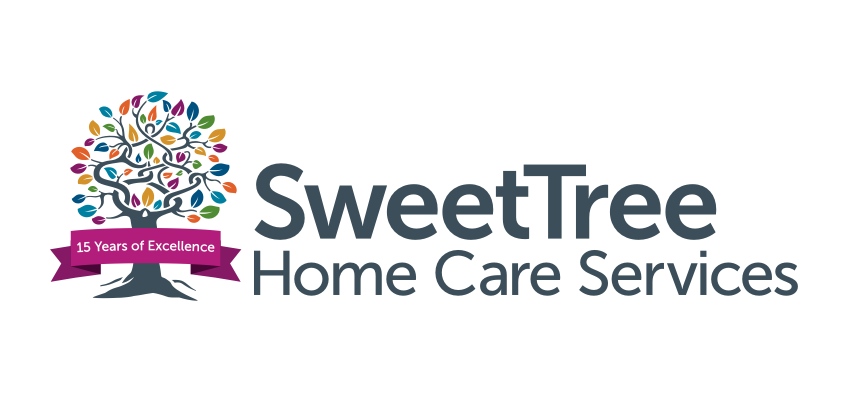 SweetTree celebrates its 15th anniversary on 29th March. The award-winning company, launched in March 2002 by Founder Barry Sweetbaum and Operations Director Nicki Bones, marks 15 years of providing exceptional care to the elderly and individuals requiring support at home.
Barry launched the company with Nicki after seeing the difference a compassionate and highly experienced carer made to his late mother's final months. 'My mother's carer understood care brilliantly, as well as my mother's needs,' he says. 'She was an excellent carer with a real passion for what she did. When we launched SweetTree, I envisaged a business that would improve people's lives. We set out to be the best from day one and very quickly got a reputation for delivering amazing care.'
The company has worked hard to build relationships with the local community, offering its staff extensive training to ensure they have the knowledge and understanding required to manage a variety of care needs and different cultural backgrounds.
'We built a service that was responsible and flexible, designing services around individual needs as opposed to a typical model of care,' adds Barry.
SweetTree provides a flexible range of care options for a variety of clients, including older individuals requiring help with personal care and those living with brain injuries, disabilities and dementia, as well as end-of-life care. The company's youngest client is 18 years of age and the oldest is 104. The company's longest-standing client has been receiving care for over 11 years – a testament to high standards SweetTree achieves.
Staff are well supported in their career development, as the company provides extensive training for carers looking after specific needs. It is the only home care service agency with a trained Admiral Nurse on hand to provide training and support to dementia carers. The company continues to pride itself on exceptional quality of its staff.  'From day one the aim has always been about identifying and hiring people with a real passion to care for others and then supporting them in their growth and development to be the best carers they could be,' says Barry.
In 2014, SweetTree became the first home care provider in the UK to achieve a highly-regarded AIMS Awards Quality Mark for its in-house training programmes, which is awarded to organisations with a proven track record in delivering highest standards of training.
In 2016, it was named 35th Best Company To Work For in the Sunday Times' Best Companies League table, beating stiff competition from over 1000 businesses. That same year, it was highlighted as an example of best practice and praised for its implementation of the Care Certificate to provide support and training for new carers working within a health or social care setting. SweetTree currently employs almost 600 staff and is an Investors in People Gold Standard organisation. The company's Care Training Academy offers personalised in-house training to ensure its team members achieve its own high standards as they grow their skills and careers. Employees are offered free ongoing training, including a 12-week care Certificate, specialist short courses covering learning disabilities, end-of-life care and AIMS Awards for diabetes and dementia, as well as Diplomas and further study. Staff are encouraged to grow and develop their skills alongside an experienced team of experts. SweetTree remains committed to striving towards providing the best possible care.
'The training I've received has been so helpful'
Joanna Olszewska joined SweetTree in 2009 as a care assistant and has progressed through the company in various roles. She now works as a recruitment assistant.
'I joined SweetTree during the summer while studying and traveling as a care assistant working with dementia clients. I have had various roles in the company. I have worked as a care coordinator and have progressed to my recruitment assistant role while also supporting clients with brain injuries in my spare time.
'While working as a care assistant I completed the NVQ Level 2 in Health and Social Care qualification. The training I've had at SweetTree has been very helpful in enabling me to understand more about specific needs of our clients and provide the best possible support. I've also had the chance to meet and speak with other carers and support workers and share my experiences and insights.
'Working at SweetTree offers me the chance to meet people from different backgrounds, with different views and experiences. The company has a very friendly environment and everyone is supportive. It also provides a lot of opportunities for progression. As a company, it's both diverse and inclusive.'
« Back