Dementia – why adding life to years is easily within our reach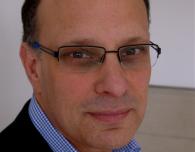 SweetTree's founder and managing director, Barry Sweetbaum, was recently asked to share his views on the future of dementia care, with members of Conservative Health. The membership organisation aims to help shape the future of healthcare. Here we share his insights.  
It was just over 20 years ago when I first heard the phrase 'living with' rather than 'dying from' a terminal illness. At that time I was working at the Royal Marsden Hospital and people were speaking about cancer. As the song goes… 'it's like deja vu all over again', but we are now singing about dementia.
At the recent Conservative Health meeting dedicated to the early diagnosis of dementia Professor Sube Banerjee referred to dementia as being a US$600 billion drain on the world's very limited and precious resources – a figure which is equivalent to the GDP of a small but significant country.
During the presentations at that same meeting Dr Aimee Spector of UCL and Nicki Bones – Director of Operations at SweetTree Home Care Services spoke eloquently about ways in which those with dementia can be helped today to live more active, independent and fulfilled lives. The interventions they spoke of may be limited to 'adding life to years as opposed to years to life' but as I am sure anyone affected by this devastating disease would agree, improving quality of life is a pretty good starting point when dementia takes hold.
At the end of Nicki and Aimee's presentations, a highly respected GP referred to his relatively recent experience with his wife who he supported through her dementia just 5 years ago. Totally justifiably he lambasted the system for abandoning his family at their time of need, leaving them to struggle alone with the impact of the dementia which day by day destroyed more of their lives. Although too late for his family, this GP saw Nicki's and Aimee's words as the dawning of a new era for those with dementia and praised the advancements which were now taking place.
As nice as it was to hear of the positive light he gleamed from Aimee and Nicki's presentations, the truth is much of what Nicki and Aimee spoke about has been known for almost 15 years and none reflected techniques that a well-trained carer could not easily apply.
The point here is that unlike cancer which requires sophisticated interventions to change the path of the disease, it is very possible to fundamentally improve the experience of those with, or caring for someone with dementia, quickly and relatively inexpensively. A little knowledge and training is all it takes – a low-cost high-impact solution to what is one of the most significant challenges facing our society is available but getting little attention, until now.
Think for a moment about the person with dementia. Although it is wrong to generalise, for the purpose of illustration I will do so here. Let's refer to our lady with dementia as Sally and assume she is in a moderately advanced stage of dementia. Sally wakes up every day thinking it is c1940 (she is in her mid-20s) and opens her eyes to find 2014 staring her in the face. Everything she sees, hears and watches is in complete conflict to the world her mind tells her should exist. It's like waking up in the middle of a science fiction movie that will not go away.
Sally will most likely struggle to recognise or trust those in her circle of support, including her family, because the people she sees before her didn't exist when she was in her 20s. Similarly, the world on the other side of her front door is frightening and surreal so it is probable overtime she will refuse to go out.
Sally learns that the more she engages with others, the more they will ask of her and therefore she regresses into herself, doing and saying little so people will leave her alone. When these 'strangers' don't leave her alone and force her to do things like undress, use the toilet and have a bath she challenges them and finds herself labelled as 'aggressive'. Her dementia also makes it difficult for Sally to use eating utensils so she is force-fed (as she views it) rather than be allowed to eat with her fingers which she finds comforting.
For Sally's family these are not isolated instances of the dementia taking hold of her mind but rather they are examples of the progressive destruction of the person they once knew as their wife, mother, sister and grandmother. Their actions are all well-meaning but reflective of the fact that they have never been taught how to properly care for someone with dementia. How much better would the time they spend with Sally be if they had?
While not altering the progression of the disease, imagine for a moment how much more positive the situation would be if Sally's family knew how to communicate with Sally in a way which removes the conflict caused by the lack of recognition which Sally experiences. Similarly, how many more special moments could be created by structuring activities for Sally in a way which ensures that she is happy to engage in them and enjoys better days?
Good nutrition and hydration are a fundamental part of good dementia care and this is an area where just a little bit of knowledge goes a very long way. If specialist care providers like SweetTree can teach care team to deliver great dementia care, why can't we do the same for family members of those living with the dementia in the community?
Arriving at a cure for dementia is indeed proving to be a massive challenge for society however supporting people with dementia to live well should not be. Reflecting a key objective of the Prime Minister's Dementia Challenge, National Dementia Carers Day was launched at the 2014 Alzheimer's Show by Hilda Hayo – Chief Executive of Dementia UK and Nicki Bones – Operations Director for SweetTree Home Care Services; with a forward by Baroness Greengross OBE.
National Dementia Carers Day will take place on the 14th September 2014 and will be used to help recognise and inform the practice of the 800,000 plus, untrained, informal carers who support a loved one with dementia every day of their lives. There is no question that National Dementia Carers Day is a day to be supported by all and its ambitions worthy of being taken up by those at the highest levels.
« Back