Why I Care – By Lauren Payne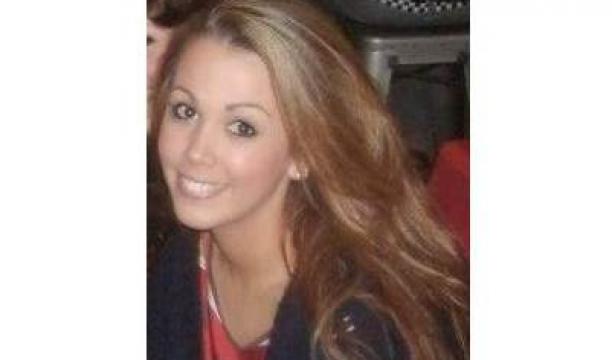 Lauren Payne, 23, is a Dementia Support Worker at SweetTree. Here, she explains how she got into the profession, why time management is so important and why she absolutely loves her job!
Getting started in care
"My career path has always been headed towards a profession in health. My older brother was born with severe learning difficulties so I have grown up around a wide range of care professionals. My whole family has worked with him to make sure that he has the best way of living, as well as one he loves. I have always wanted to carry this out for others, as it makes such a big difference to people's lives.
"I have now been with SweetTree for eight months and am currently in my 4th year of a Speech and Language Therapy degree. In my current role I mainly work with dementia clients and support their ability to live independently. I assist with day-to-day living and tasks, and provide companionship throughout the day.
"My job entails a lot more than this however; a carer has to build a strong rapport with their clients so that there is trust, the right level of individualised support and good communication. My clients' wants, needs and wishes have not changed with their diagnosis of dementia and by learning and tapping in to these I can work in a way that is personalised and right for them.
"I also liaise with family members at all times, as they are a key part of a clients' support network and good communication enables a client to live safely at home."
A typical day
"I have two very different clients, so here is a brief snapshot of my time with both:
"Client J – I start fairly early with a very lovely lady with mild-moderate dementia. She needs help around the home, remembering appointments and often gets lonely living on her own. She also has a permanent hip difficulty which means mobility is very difficult.
"I have a fantastic rapport with her; I give her a big greeting on arrival and set about making her some breakfast (her favourite is honey or bacon on toast!), before catching up on the days I haven't seen her, giving relevant tablets, watering her plants, washing, cooking up a few meals and generally tidying around the house.
"She often goes back upstairs to finish her hair or makeup and I'll pop up to see if she wants me to get anything done; tidying up her room and generally completing tasks she finds difficult such as making her bed and hanging up clothes.
"All the while we have music on and we will be singing away. I'll look in her fridge and freezer to check how much food she has and often we'll pop to the nearest supermarket with a list of all the food she needs. I promote her independence as much as possible. We'll go around every aisle so if there is anything else she fancies we can get it.
"Then we may pop into a café to have a coffee and cake before we catch the bus home. All the while I am
aware of when she's tiring, when to slow down and when to ask her if she needs anything. J and I love our mornings, catching up and going out with a friend is what she loves to do."
My afternoon
Client JA: After seeing J I provide companionship for a lovely lady with early-onset Alzheimer's. Since working together we've both found our personalities are very much alike and we love spending time out and about. I always let her take the lead and she likes popping to nice restaurants and cafés. I know to go to places she knows well, so she is able to orient herself and enjoys her time out.
"She loves to sing, dance and chat to people and has a fantastic sense of humour – so this is exactly what we do together! We walk along chatting and laughing; we'll pop into her favourite shops and have a good look at clothes we both like, and jewellery, toiletries or flowers. She loves flower arranging and having these around the house.
"I also liaise with her live-in carer and daughter, for example there may be house items we need to grab or a prescription we need to collect and we always fit in these tasks around our fun-filled day. The whole time I spend with her she reminisces about her life, her week and I love just being her friend."
Good time management is vital
"I absolutely love my job but sometimes it can be challenging and good time management is vital. I am partly responsible for my client's day-to-day life and also need to remember all the tasks we need to get completed whilst communicating with them at all times. I also need to time manage throughout and between shifts, plus to factor in a clients' mobility. It's all about co-ordinating with a client, my team and family members.
"Promoting my clients' happiness and supporting their lives in a way they love is very rewarding.
"The toughest thing can be when I get home. I find it hard to switch off sometimes.
"Working with someone with dementia I need to note everything, as it can progress before your eyes. I document when my client is having a particularly bad day, contact next of kin with any problems and it can be difficult to see someone you care about deteriorate in such a way.
"My advice for anyone thinking of getting into care is carry out as much training as you can, the better equipped you are for all eventualities the better carer you become. You need to be patient, considerate, respectful, kind and importantly inter-changeable. No two people are ever the same so you need to adapt your own working style to suit each client. Being pro-active and never forgetting to put yourself in a client's shoes is key – finding out about your client as a person.
"It is probably the most rewarding profession you can do!"
Find out more about careers at SweetTree here: http://sweettree.co.uk/careers/we-are-committed
« Back